Work.
Hire.
Live.
Build Your Online Workforce
The Absolute Safest, Most Flexible and Cost-Effective Place
To Recruit, Hire, Manage and Pay Talent Globally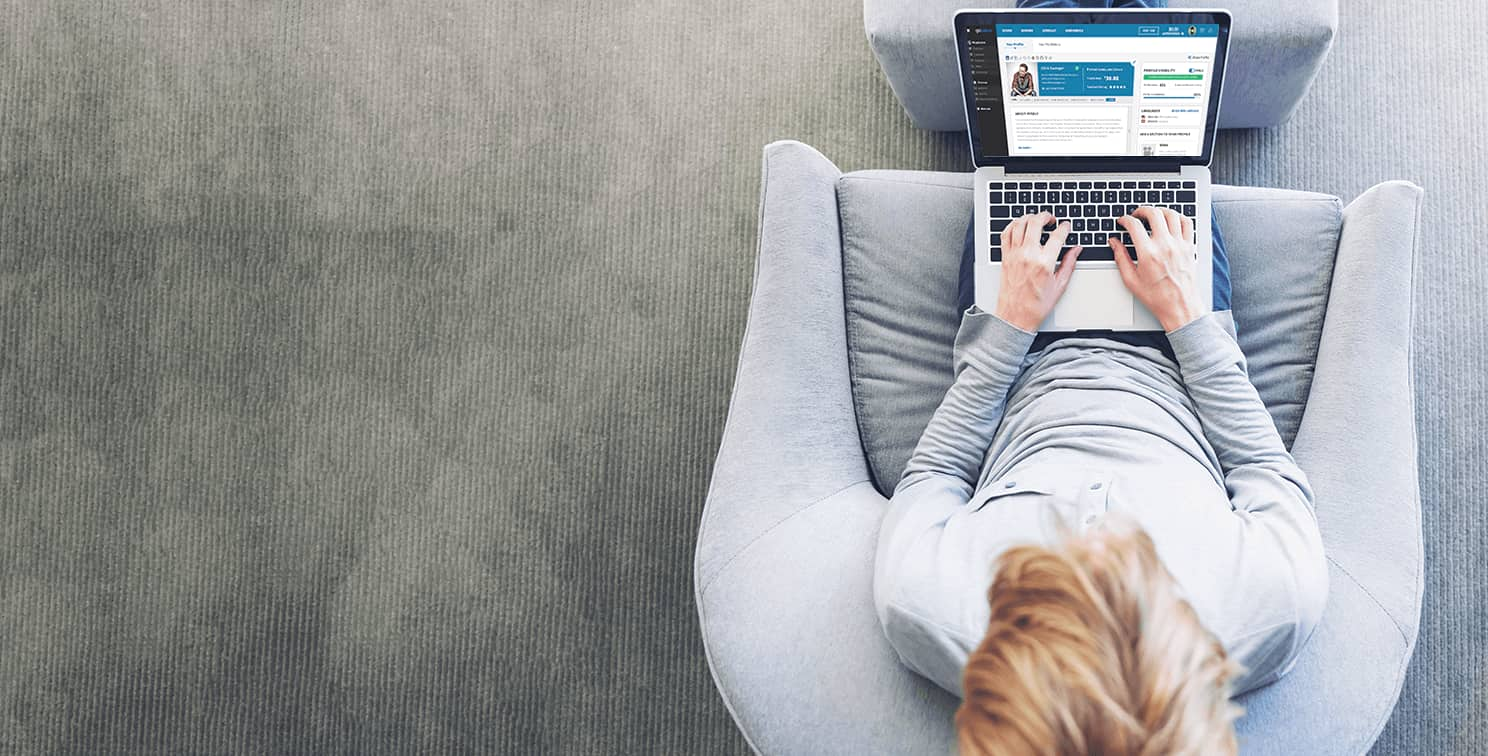 Built for Online Teams
Top Talent
Hand Selected/Professionally Tested Certified Global Talent
No Fees to Hire/Flat Freelancer Fee
Never a charge to hire and freelancers pay only flat 7.95%
Cash Back on every dollar
Earn 2-5% Cashback for every dollar you spend on talent
A Few Words from the goLance Community
Michael Brooks
Founder of goLance
Frank Cottle
Chairman & CEO of Alliance Business Centers and Alliance Virtual Offices
Kirk Deis
CEO of Treehouse 51
Top Freelancer Recommendations
Spend less time searching and more time living. We will find the BEST FREELANCERS based on your job post and recommend them to you. You will have access to their reviews, portfolio, ratings, resume and more cool features to help you hire the right talent for your project.
Tailored Search Solutions
Our dashboard has been designed, tested, and optimized to remove any stress in searching for candidates as well as finding gigs. Jobs are posted from around the world and can be filtered by skills, rate, even locations for hiring and applying.
Dynamic User Overviews
Know your Freelancers. Profiles are built to house resumes, bios, reviews, work samples, social links and more! Remember, goLance profiles are a two way street. The info can be viewed when considering hiring as well as when Freelancers are deciding to send proposals.
Digital Reputation
We accentuate the identity of every freelancer on our platform. We encourage each one to link to the skills that match their expertise. In return, this increases overall quality and performance. The entire process is a transparent and a credible feature.
goMeter Tracking
Understand exactly where Freelancers spend time on your projects thanks to the goMeter. This is a simple to use app that records your Freelancers project activity. The goMeter not only provides a better understanding of what your team is working on, but also lets Freelancers optimize their time spent on projects.
Enhanced Work Diary
Utilize the Work Diary for an overview of your monthly gigs. The Work Diary is designed for clients and Freelancers to have clear and easy project communications. You can leave comments, make notes, add updates, and even jump around in time to see past and current job performances.
Clear Reporting
Know where every penny stands. See where you spend the most hours. Know your project status at a glance. We've made our reporting metrics not just easy to understand, but comfortable to use.
Unlimited Companies
Our platform is built to give you full control over your business. You can create as many companies as you want PLUS keep your team members and payment methods of those customers separate.
Paul runs a lean business with Freelancers
Whether your kicking off a project or managing your operations, goLance helps you utilize quality talent at great value. All while providing the best in class technology to hire, manage and pay teams globally. goLance creates incentives for premium clients and a safe and effective place freelancers to create amazing results.
Why people are loving goLance



Rey Pasinli
Executive Director, Total Apps
Our business model requires us to seek out creative and unique freelancers in the photography, writing and design sectors on a routine basis. Finding goLance has been a lifesaver for our company because it removes our previous lengthy search process and allows us to find the best creative freelancers in these industries at an affordable price.
Frank Cottle
Founder, Alliance Business Centers
I founded a business center that focuses on providing top tier virtual office and telecommunications solutions for companies worldwide. Imagine my excitement when I then found that goLance could provide me with top tier freelance professionals who were capable, flexible, reliable and supremely skilled.
Ed Hong
Owner, OneShot Marketing
My company is involved in a high pressure and face paced industry, and I need a quick and reliable staff. By replacing my staff with goLance contractors, I've been able to increase efficiency and save both time and money. I'm able to manage my projects with less stress and I can constantly monitor results via the work diary. This allows me to make quick and effective decisions to increase my ROI, and this is always a good thing!
Brett Florio
CEO & Product Manager, FoxyCart.com
The talent we have hired on goLance has been very solid and I can say our applicant pool through goLance has been miles ahead of what we have seen on other platforms.
Making the switch to goLance was a big win for us.
Sarah Jankowski
Founder, inboxwetrust.com
goLance has made it possible us to build a quality dedicated team and run a SaaS business successfully. The incentives and benefits of working with goLance seemed I thought too good to be true. The support and value of goLance has been one best advantages to our business and far more then I would have ever expect. They have client in me for life.